Police seek 15 men as persons of interest in West Kingston
Thursday, August 25, 2016 | 10:53 AM 9 Comments
Print this page Email A Friend!
KINGSTON, Jamaica — The police today disclosed that they have apprehended one man who was recently named as a person of interest in connection with the recent upsurge of violence in sections of West Kingston.
He is Odane Leiba, otherwise called 'Shower Man'.
Meanwhile, the lawmen named 15 other men as persons of interest who they believe can assist with their investigation and are asking them to report to the Denham Town Police Station by midday Friday. They are:
1. Steve Allen, 20, otherwise called 'Frenchie' of Charles Street, Kingston 14.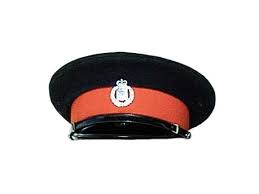 2. Tafari Gayle, 19, otherwise called 'Tyson', of a Denham Town address.
3. Robin Thompson, 28, otherwise called 'Dust', of Beeston Street, Kingston.
4. A man known only as 'Deiago' of a Denham Town address.
5.Chavaughn Blyden,18, otherwise called 'Turtle-Back', of Upper Regent Street, Kingston.
6. Taja Freeman, 24, otherwise called 'Weng', of Bread Lane, Kingston.
7. Jermaine Fyffe, otherwise called 'Timmo' or 'Counsellor' of Nelson Street, Kingston.
8. Lancaster Coke, 25, otherwise called 'Bobmer T'.
9. Raheem Coke, otherwise called 'Poo Charles'.
10. Alvin Cavallier, otherwise called 'Bunny' of a Lincoln Crescent address in Kingston.
11. Demar James
12. Hoshane Frazer, otherwise called 'Straight Up'.
13. Will Small, otherwise called 'Omar'.
14. Junior Powell, otherwise called 'Gaza Man'.
15. Paul Malcolm, otherwise called 'Paji'.
Anyone knowing the whereabouts of these men is being asked to contact the Denham Town Police at 948-6443, police 119 emergency number or the nearest police station.