Police officers in St James and the Kingston Western Division seized three firearms and 24 assorted rounds of ammunition early this morning.
Officers attached to the Freeport Police Station were on an operation about 4:30 am in Spot Valley, St James, when an abandoned building was searched. One Glock pistol along with a magazine containing four .40 rounds of ammunition and an Uzi Par sub-machine gun with a magazine containing 12 9mm rounds of ammunition were seized.
The police say no one was taken into custody in relation to that seizure.
Meanwhile, officers in the Kingston Western Police Division took a 15-year-old girl into custody in connection with the seizure of a firearm and several rounds of ammunition on Marcus Garvey Drive, Kingston, about 5:25 am.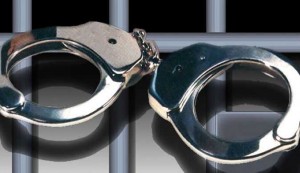 Reports are that officers noticed the teen walking along the roadway. She was allegedly stopped and questioned and a bag she was carrying was searched. One Smith and Wesson 9mm pistol with a magazine containing eight 9mm rounds
was found in the bag.
She was taken into custody but the police say her identity is being withheld at this time.