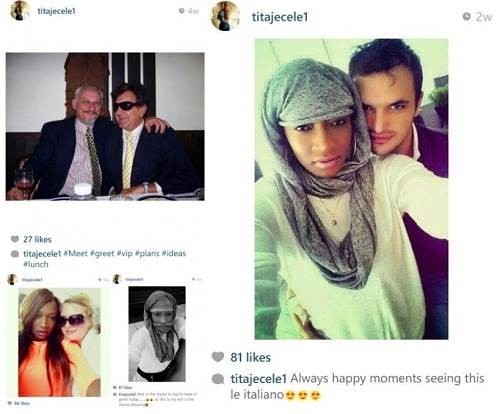 met, you put to the post with tita under 'new york dancehall', that's
wrong. she actually live here in jamaica. she owns a lounge by the
name of La Bliss, on eastwood park road. what i have gathered sofar is
that, she and the girl in the picture went to panama a few weeks ago.
they were having some business conference there and they were hired
to provided their services to both males and females. tita called it
'meet and greet'(LOL). their next big trip is dubai. tita is the one
without glasses, she and kim wierdo(wannabe dancehall artistee) was
very close. they are now distance friends and i think its the
lifestyle, that she's living, that can be attributed to that distance.
tita has a group of girls that provide services to a high clientele
here in jamaica. she uses the lounge to attract these clients.