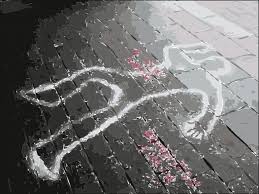 Can you find what came out of this murder ?
Operation Kingfish, the police task force formed just over a year ago to bring down gangs, big drug traffickers and organised crime bosses, yesterday announced that several of its investigators have joined the probe into the November 17 murder of 19 year-old Brian Isaacs in the affluent Cherry Gardens, St Andrew community.
"We are confident we can crack this case, and we are appealing to all members of the public who witnessed the incident to support us in this endeavour," Kingfish spokesman Sergeant Steve Brown told the Observer yesterday.
Isaacs was shot dead at 7:40 am in rush-hour traffic on Carmel Road by a motorcyclist who rode up beside the Mitsubishi Lancer motorcar he was driving. A police report said that there were three other persons in the car. Observer sources said the passengers were the slain man's family.
Police believe the murder was a contract killing but that the 19-year-old was not the target.
Yesterday, Sergeant Brown said that Kingfish was concentrating on getting the mastermind behind the attack.
Last Tuesday, building contractor Michael Millwood, who was detained by police for questioning in relation to the incident, was ordered released by the court after his lawyer pointed out that he was in custody for 72 hours without being charged with any crime.
The brazen murder has heightened fear in Cherry Gardens and other neighbouring upscale communities that do not normally experience the kind of gun violence that plays out on the streets of most of the capital's depressed communities.