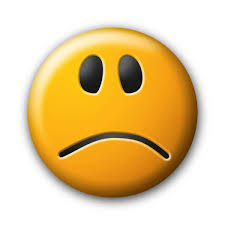 Tears flow for little Jaedon
By By Susan Mohammed [email protected]
This was the word little Jaedon Cudjoe's grandfather, Winston Jerricho Cudjoe, kept repeating as he gazed upon the coffin bearing the child's body in the final farewell yesterday.
Cudjoe was released on $100,000 bail on Friday night, hours after he was charged by police with the offence of manslaughter.
Cudjoe left Jaedon strapped in a car seat in his Nissan Teanna on Tuesday, which allegedly led to his death more than eight hours later due to hyperthermia.
And officiating priest Monsignor Christian Pereira, in his sermon, criticised the legal system for charging Cudjoe with a criminal offence, while, he said, hardened criminals roamed free.
"In our distorted living and way of justice where others who are perpetrators of great vio­lence are walking the streets untouchable to the authorities, men and women who deliberately destroy lives, the justice system says it is all right to burden a grieving family and treat them in a way that they do not deserve.
"How many times have we as victims of crime are treated by the justice system as criminals? We have gone to the authorities with a crime and instead we are treated as a criminal? Something is wrong," said Pereira.
Jaedon's body was first taken to the Cudjoe home at Old Quinam Road, Penal Rock Road, where relatives wailed as they looked at him in the tiny blue casket.
Cudjoe wept as he looked at the infant and asked: "Why, God, why? He is innocent. He did not deserve it, God. Why? Innocent, innocent."
When the coffin was opened and they saw baby Jaedon, dressed in his christening suit, his grandmothers, Linda Wharwood and Mary Cudjoe, sorrowfully screamed out his name. The child's parents embraced each other and wept, and at times Cudjoe held onto them.
After an hour at the home, the casket was taken to St Dominic's Roman Catholic Church in Penal for last rites.
Baby Jaedon was eulogised by his godmother, Sharon Phillandez, as "an angel", "a gift from God" and a "loving child" who rarely cried, and loved his sister, Ainka, and his toy car which Cudjoe bought him for Christmas.
His uncle, Andell Cudjoe, remembered that at 17 months old, Jaedon would put on the television and find his favourite cartoons on his own.
Phillandez sought to comfort Cudjoe, whom she said was the most grieved over the child's death.
"God knows it was not a deliberate act, but the failing memory of a human why this child was taken away from us," said Phillandez.
"Uncle Jerry, do not let what people say get you down. We know that you are very hurt and it was very hurtful for you to bear the weight of those words. We hold no bitter feelings for you. The negative fluttering will not shake our love and support for you. It is up to you to forgive yourself."
Pereira told the large gathering of mourners he has been a priest for 30 years, but officiating the service was one of the most difficult moments.
"We know pain. But today pain takes us on a new dimension. Pain grips us because a child has died. But that pain is even more when we know of the love in which this child lived. Not only are we grieving for Jaedon, but we are also grieving for those who experienced a separation from him," said the priest.
"You and I have made mistakes. You and I have forgotten important things to do and we have been in pain," said Pereira.
"Children have a way of communicating with us. Sometimes it takes a moment to wake us up. Jaedon is saying, 'Mommy, I love you. Grandpa, don't worry about me. I am in my Father's house. Jaedon wants his grandpa to know that. His body is dead, but he is happy," said Pereira.
The body was interred at the Batchiya Public Cemetery in Penal.
Cudjoe is expected to appear in Siparia Magistrates' Court tomorrow.