BECAUSE YOU ARE HIS SEED
when-God-plants-a-seed
Once I was young, and now I am old. Yet I have never seen the godly forsaken, nor seen their children begging for bread Psalm 37 :25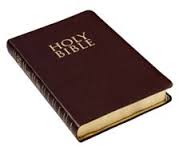 We tend to jump into conclusions when things start going wrong; the general feeling is that God has deserted us and now the devil has stepped in to kick us around! But you can never know for sure if things have actually gone wrong until you see the end of the matter. David was a man who knew the paths of trials and tribulations; challenges were an ever present feature in his life. He could have been accused of being careless if the lion and the bear had been able to eat the lambs they stole from his father's flock. He would have been accused of bringing calamity upon his people if he had not killed Goliath; the philistine could have slaughtered the children of Israel. And even when David was running away from Saul and Absalom, hiding in caves and forests, his men would have deserted him if they were starved and insecure.
Thus, David can boldly declare that the righteous are never forsaken because they are God's seed. God is faithful and merciful; He is the Alpha and Omega, the only one who knows the end of any situation from the beginning. Moreover, He has sworn that even if a mother forsakes her baby or a pregnant woman forgets the child in her womb, He will not abandon us; we are the apple of his eyes, carved in the palm of His hands. Just as the mountains surround Jerusalem, so is the Lord unmovable around His people forever.
Don't panic when it looks like things are going wrong. You are His seed…all things are working out for your good. You will not be stranded. You will not beg for bread. You will not be defeated by that challenge. You are His seed.
Liberation thought: Be strong in the Lord and in the Power of His might.
Further reading: Psalm 23
Prayer:
I refuse to be moved by what is see going wrong in my life, God is for me and so nothing can stand against me, in the Name of Jesus!
By the power of the Holy Ghost I frustrate the devices of the crafty so that their hands cannot perform their enterprise against me, in the Mighty Name of Jesus.
The Lord is my Shepherd, I cannot be affected my recession.