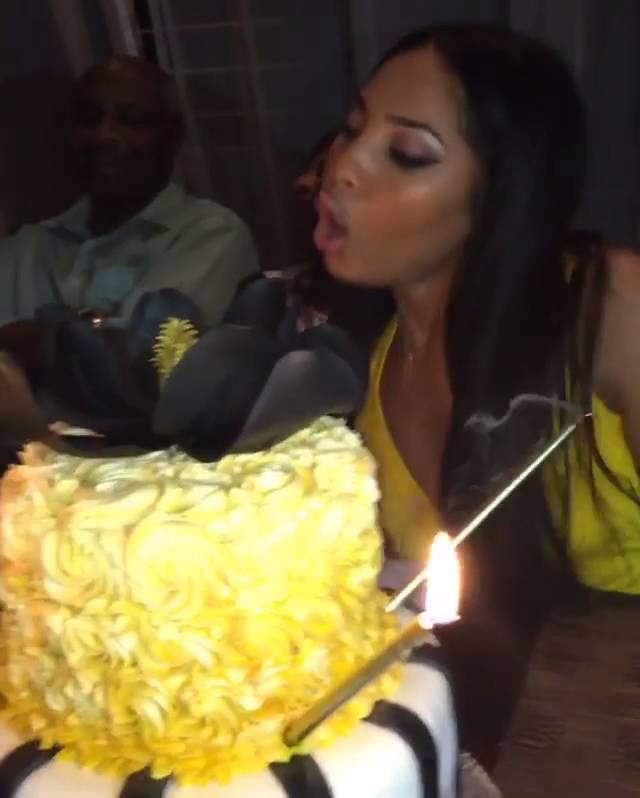 Lets start from the top


Kasi was with Usain's brother Sadiki for a while as his side chick until his girlfriend found out and left him. Usain had an event at Mainard Key and was said to have faulted his brother for missing the boat, which caused a big rift between them…….Usain used this as leverage to get Kasi. The sprinter and Bennett became a regular item because she was different from the girls he dated, she was educated, independent and fulfilled his growing sexual desires.
SHOULD WE BE CONCERNED ABOUT WHAT HE IS DOING OVERSEAS?
It is said that Bolt will never marry or settle down with anyone outside of Jamaica because …Lava scared the shit out of him when she put holes in the condom..so as much as he appears reckless overseas, he does play it safe..
FACT CHECK
-Kasi knows she is at the top of Usain's list so she is not concerned with that is being published in the media (girls, sex , kissing). It's a fact that he does the same thing when they go clubbing together. He leaves Kasi for a few moments, go over to who he thinks looks hot, has his way and then goes back over to her so she knows.
– Tahira or however her name is spelt, is Usain's gofer, she brings girls to him and does not like Kasi only because she wants to maintain her position . Facts, Usain sleep with the whole crew.
-Kasi left her job because it was not conducive to the relationship and night life. Fact, she got the money to buy the shoes she showed off for her birthday but people were looking for a bigger birthday gift.
THE PARTING
Things went sour between Usain and Kasi a few days before her birthday. Kasi celebrated with her friends,Usain was not in the picture (please refer to video). Bolt and Kasi were both scheduled to go to a party and he hurt his foot the night before and could not attend. Fact, Kasi wanted to make a grand entrance at Cabana and was upset it did not go as planned. The rift trickled into her birthday celebrations and while they were not fully broken up, Bolt held back on the gifts. She did not get the car she told her friends she would be getting.
.


RELATIONSHIP STATUS.
Kasi will not leave, she told friends she is expecting to get the car when Usain comes home from Rio. What we are seeing in the photos with Usain and the girls is nothing new, Kasi is unmoved because this is normal for them. Life will go on as it did before, she will bring girls for their bedroom, Tahira will bring girls and they will go on until…….. :kiss