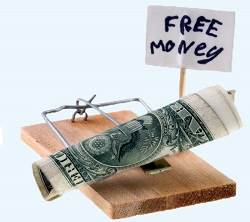 ARIZONA, United States (AP) — Authorities say a northern Arizona couple has lost thousands of dollars in a fraud scam.
The Yavapai County Sheriff's Office says the husband and wife, who are in their 90s and live in Congress, were told March 6 that they won a Mercedes-Benz.
Spokesman Dwight D'Evelyn says the caller told them a US$1,200 processing fee was required.
D'Evelyn says the husband complied and shared card numbers from pre-paid "Green Dot" cards.
He says the victim ended up buying more cards and the suspect accessed more than US$11,000.
Authorities say the suspect called pretending to be someone else and demanded money for airfare to bring the couple a prize of gold bricks.
D'Evelyn says the couple contacted the Sheriff's Office on March 15 and deputies traced the calls to Jamaica.