Man implicated in cop's killing held in Florida
One of the men implicated in the killing of a member of the Jamaica Defence Force (JDF) in Cross Roads, St Andrew two weeks ago was held in the United States four days after the brazen shooting.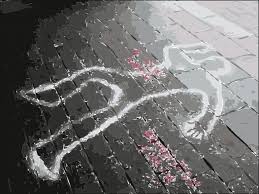 He is 36-year-old Dwayne Bedasse of Rosemount Avenue, in Kingston.
The Jamaica Constabulary Force's Corporate Communications Unit (CCU) says Bedasse was held in Miami, Florida on September 6 and deported to Jamaica the following day.
He is one of two men who have been charged with murder, conspiracy to commit murder and robbery with aggravation in connection with the death of Lance Corporal Ricardo Bennett.
CCU says the other man is 25-year-old deportee Sheldon Brown of Somerset Avenue, in St Andrew.
Lance Corporal Bennett was shot and killed after he challenged three men who attempted to rob a barbershop in Cross Roads.