Father accused of hitting son with hammer
Covering The Courts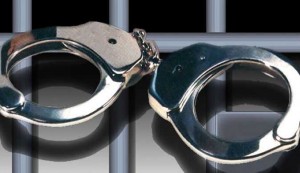 A man was hauled before the court for reportedly using a hammer to hit his son after the teenager saw him beating his mother and went to her defence.
Toro Bailey, 42, chef of Tavares Gardens in Kingston, was recently arrested and charged with unlawful wounding.
According to the police, on March 28 at 4:30 am the 18-year-old complainant saw his father attacking his mother and intervened.
He reportedly told his father to leave his mother alone but his father told him some derogatory words and hit him in the face.
The complainant reportedly retaliated and hit his father, who took up a knife and started stabbing at him.
It is further reported that Bailey then took up a hammer and hit his son on the right hand.
The matter was later reported to the police.
Bailey's lawyer however told the court that her client was disciplining his son when it escalated and a hammer was used.
But the matter was subsequently set for mention on June 20 after the court was told that the medical report was outstanding.
Bailey's bail was extended.