I feel guilty for cheating on hubby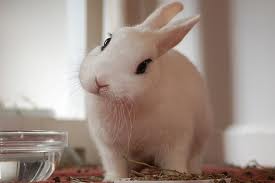 Dear Pastor,
I am writing to you because I need your help. Three years ago, I left Jamaica to seek a better life for my two children. My husband had lost his job and was trying hard to get another, without success. He agreed for me to leave. My sister got a job for me. I decided to work for six months and then return home. Things happened so fast that I questioned myself how I could have made such a bad mistake. I got a job as a caregiver. I enjoyed it. After working for three months I was asked if I would stay on. I called my husband and he was against it, but he gave in after I showed him what I would earn. Then I realised that the son of my caregiver was interested in me. I resisted him at first, not just because he was my boss, but he was white and married, and I was also married. He was so persuasive and he showed me how he could let me stay in America. One day he came to the home and I observed that he was hanging around. I don't know what got over me, but when he held me, I became weak in my knees and instead of resisting him, I gave in.
I started to tremble. He told me next time he will be prepared and I said yes. We talked on the phone as usual and after two weeks he came back prepared to have sex with me, but it didn't happen. During that time, he had raise my pay by $300. I decided that I would stay. Then his father died and he had no need for me anymore. By that time, we had had sex twice. He said that he would get me another job, but I decided to go home. I am back home. My visa is still good. Sometimes when my husband holds me, I feel so guilty, but I can't tell him that I was unfaithful. He has never asked me if I was ever unfaithful. He wouldn't expect me to be unfaithful to him. But my marriage, pastor, is not the same.
B.S.
Dear B.S.,
You could only talk to God about this problem. I would not suggest that you tell your husband that you cheated. That would be the end of your marriage. You gave into a man who was rather persuasive. I hope you did not tell your sister who got you the job that you got involved with this man's son. You got to keep your mouth shut, because even sisters tell on each other and many marriages have broken up as a result. You made a big mistake and I would suggest that you go to see a family counsellor for professional advice. But don't forget my suggestion to keep your mouth shut.
Pastor