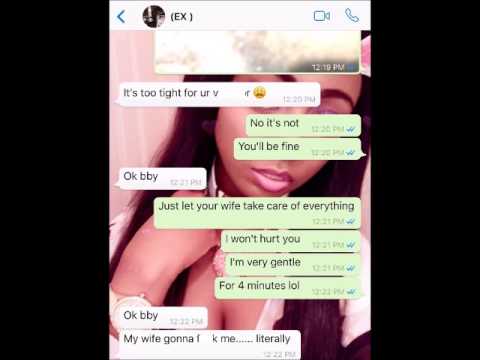 Alex let me f**ked him in the ass multiple times and he didn't care who find out. We even spoke about it. He let me use my toys and my strap-on and f**ked him real good in the ass.
What's so crazy about all of this, his wife knew about me f**king him in the Ass and wanted to join to. She even sent me videos of her playing with her nasty p**y.
Then when I said I was gonna expose him, he begged me to tell everyone that the messages are fake but you can't fake screenshots.
***SCREENSHOTS TOO EXPLICIT FI DI WALL OO***