IS YOUR FAITH CONTROVERSIAL?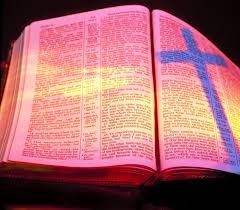 "Concerning His Son Jesus Christ our Lord, who was born of the seed of David according to the flesh, and declared to be the Son of God with power according to the Spirit of holiness, by the resurrection from the dead." Romans 1:3 – 4
The bible says by their fruits you shall know them and Paul says Jesus was shown to be the son of God when He was raised from the dead by the power of the Holy Spirit. Jesus, during His time with the disciples Jesus told them extensively about the modus operandi of the Kingdom and pointedly talked about the consequences of unfruitfulness of the tree that doesn't bear fruits; how it gets cut down and the servant who failed to multiply His talent is stripped of the talent He had. Fruits in this instance are the results of our faith in God and His workings through us.
The bible catalogues the many ways God demonstrates His power and sovereignty in all creation and Jesus was by His works and ultimate resurrection from the dead declared to be the Son of God. What are your works; what is God doing through you? God proved Himself to be the eternal immortal God by the resurrection of Christ. Do you have any work to show that you believe in God and you are a child and heir of the kingdom? Is God using you to heal the sick? Are demons being cast out by you? Do you confront dangerous situations (trample on snakes and scorpions) without being harmed? If none of these is happening in your life then your belief in God is questionable.
Liberation thought: We are his workmanship created in Christ Jesus unto good works.
Further reading: Proverbs 1:20 – 33
Prayer:
The zeal for the house of the Lord consumes me, in the name of Jesus!
Father, thank you because I am your vessel of honour meet for your use and prepared for every good work, in the name of Jesus