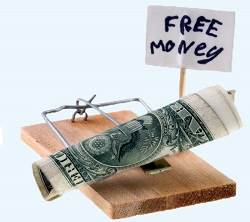 The Police Fraud Squad is now investigating the employee of a bank who is accused of fleecing millions of dollars from an entertainer's account.
But while investigations are ongoing, the popular local entertainer is accusing the institution of moving too slowly to compensate him.
The attorney representing the entertainer yesterday told THE WEEKEND STAR that the banking institution has failed to honour its financial obligations to his client, leaving him deprived of access to millions of dollars which he legitimately lodged to his account.
Information reaching our news team is that the entertainer deposited the money over time to his account through a specific female employee at the institution.
THE WEEKEND STAR gathered that the employee had been advising the entertainer for over a year and advised him how to invest his money. She is said to have then signed off on documents advising her client that everything was taken care of.
'special treatment'
The attorney said that his client was under the impression that he had been receiving 'special treatment' from his personal banker and had never joined a queue whenever he visited the bank, on the advice of the woman.
The discrepancies were said to have been unearthed last month when the entertainer visited the bank, and had to join a line because the woman was not at work.
The attorney told THE WEEKEND STAR, "He has two accounts and would normally leave the books with her and collect them a few days later, at which point he would check and it appeared that things were normal. While he was at another teller, he was told that one of the books he thought was a US account was not a US book, but in fact Jamaican … The number coding in the books were different, but my client didn't look to see."
Additionally, it was outlined that the entertainer was misled as none of the investments he made were there.
Our news team was told that since the discovery the entertainer has been receiving the run-around from the local bank in his attempt to reclaim his funds. It is said that he has been compelled to make contact with the bank's head legal officer.
Yesterday, a Fraud Squad detective confirmed that an investigation has been launched.
Our news team was also told that it was the bank who contacted the police. We were told, however, that the female banker in question was not yet in police custody as the investigations are ongoing.
Efforts by our news team to speak with a representative at the bank proved futile as an executive told THE WEEKEND STAR that a call would be returned from its communications arm. However, up to press time, our news desk received no word.