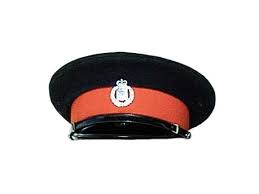 POLICE investigators last month arrested and charged several men in relation to separate murders that occurred across north-eastern parishes.
A Jamaica Constabulary Force (JCF) crime sheet, which was sent to Jamaica Observer North & East, showed that eight men were charged with murders committed in St Ann and St Mary.
Observer North & East had reported on the March 2017 the double murder of taxi driver Robert Brown and cashier Dianna Boothe on Fort George Road in Annotto Bay, St Mary.
The police have charged 21-year-old Hakeem Wilson, otherwise call 'Keemo,' of Top Bay in Annotto Bay. He is said to be unemployed.
Police report that Brown was driving his motor car along Fort George Road on February 25, 2017, when he picked up the accused and Boothe as passengers. Boothe was reportedly seated in the front while Wilson was seated in the back. The police said that Wilson opened gunfire on the two, who both died at the scene. The police believe robbery was the motive.
On Saturday, December 9, 2017, Observer North & East reported that Vincent Walsh and Cleve Grant were attacked and shot to death the day before while on duty at a D&G outlet at Fort George Road. It is alleged that 32-year-old Charles Hamilton, who is otherwise called 'Tuggy Tuggy,' accompanied by another man, visited the dead men's workplace in an attempt to rob it. Walsh was stabbed in his throat, while Grant was shot in the head.
Hamilton, whom the police listed as a mason and farmer of Love Lane in Annotto Bay, St Mary, was charged with double murder and illegal possession of a firearm and ammunition. Hamilton was also charged with murder in a separate incident that occurred in Stony Hill, St Andrew.
In a separate incident, the police have charged Dwayne Barton, 25, and Davian Edwards, 26, both of Stewart Town, for the murder of British returnee Delroy Walker. The 63-year-old's body was found with multiple stab wounds on April 19 inside the Rio Nuevo house he had purchased with his wife in Tower Isle, St Mary.
According to police report, the incident occurred between 6:45 am and 10:00 am. The police said that Walker was killed a few days after an altercation with Barton and Edwards over work that had been done to his house. He was reportedly dissatisfied with the work and refused to pay the agreed amount, which fuelled the dispute. Residents later noticed a trail of blood leading from the house and summoned the police.
In February, Jason Brown was chased, shot and chopped multiple times allegedly by 46-year-old Devon Stanburry, the police have said. Brown was at home with his family on the 15th around 7:20 pm when the accused and another man, both of whom were carrying guns kicked open the door. It is said that the two fired at him, but he managed to escape and got to the main road. However, Brown did not get far as the two men chased him and eventually caught up with him. He was chopped multiple times and later pronounced dead at St Ann's Bay Hospital.
Meanwhile, self-employed 42-year-old Ryan Walker of Top Road and Minard Heights in St Ann has been charged with the murder of Dwight Ferguson. According to a police report, Walker and another man went to Ferguson's house in January and allegedly opened gunfire, hitting him all over his body. He died immediately, the report said. The police did not list a motive for the killing.
Eldon Yorke was stabbed to death following an argument with 38-year-old Garfield Jackson on May 13 in Watt Town, St Ann. Yorke was stabbed in his torso multiple times, the police said. Jackson has since been charged with murder.
Also in St Ann, Ziggy Stephenson, 24, has been charged with the murder Adrian Brissett. Police report that on May 2 about 7:50 pm the two men got into an altercation which involved several other men. Brissett was stabbed with a cutting tool "by one of the men". He was rushed to hospital where he received treatment but later succumbed to his injury.