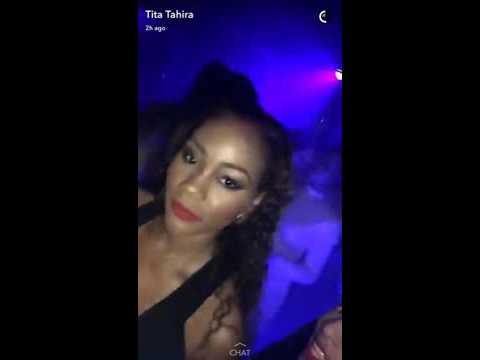 For all maties, groupies and aspiring wifeys, relax and take notes! Tahira and crew, including the beautiful Samantha, are in London right now celebrating the Boss' Birthday in style after watching him become legendary and immortal in RIO. All black everything. The parked 28 year old (not 26) KasiAnn Jenee Bennett, alleged girlfriend of Usain Bolt, is noticibly absent.
In the last few moments of the clip, you can find Sam at quite a distance from the Boss UGO. She is not starved for attention.
Sammy is a professional. She does not want to end up in DailyMail or @theshaderoom. Sammy is smart. Be like Sammy.
Kasi, your move #wehdemagodoyanow
THIS A FI MI TIME FI RUN IN…………DEM LOVE IT YAH NOW………ATTENTION A DASH OUT MORE DAN DEM EVA DREAM OF YAH NOW BUT GYAL FI GO SNIFF SOME PRIDE YAH NOW AND BADE INA SOME SHAME YAH NOW..KASI RUN GO INA SHADEROOM GO LIKE DEM POST CAUSE SHE WANT DEM PUT HAR UP ..I HOPE BOLT A STUDY YAH NOW..YUH DONT WANT HIM A HIM FAME YUH RUN UP INA YAH NOW..GUH HOLD BOUT 50 MEDS YAH NOW