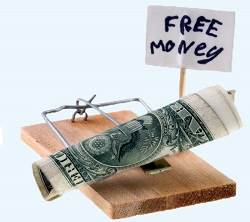 MONTEGO BAY, St James — The Lottery Scam Task Force says it has identified a new trend.
Scammers are using their unsuspecting elderly victims and family members in the US to convey large sums of money, gained from the lotto scam, into Jamaica on their behalf.
"In light of the fact that the remittance services have clamped down on persons who have been receiving large sums of money from overseas lottery scam victims, you find that these persons (scammers) have found new and creative ways to get these monies from their victims. These persons (scammers) are now inviting their victims down here to our shores to bring these monies to them," Corporal Kevin Watson, media liaison and communication officer for the Lottery Scam Task Force told the Observer West.
Corporal Watson also revealed that there are instances where young male fraudsters trick their elderly female victims into entering into intimate relationships, ostensibly to win over their confidence.
Watson said last week, an 85-year-old woman was intercepted at the airport with US$9,500 in her possession. When she was held, the victim who was coming to Jamaica for the seventh time this year since her first visit in December, said she was taking money to pay "tax" to her agent before collecting her lottery winnings at a planned ceremony.
Watson said the elderly woman revealed that her winnings would include a cheque, valued at US$4.5million; cash amounting to US$500,000 as well as a convertible 2014 Mercedes Benz.
Investigations, he added, reportedly revealed that during the four-year period that the senior US citizen was being scammed, she developed an intimate relationship with the scammer, who is said to be in the late 20's.
In another case, Watson noted, a 72-year-old Caucasian woman out of Florida, USA, was also picked up at the airport, where she was held with a large amount of US currency destined for a 21-year-old scammer whom she also allegedly insisted she was intimately involved with.
Watson added that recently a wheelchair bound American male, who suffers from an acute case of Parkinson's disease, was also held at the airport with a large sum of cash which he reportedly told the Customs Enforcement Team was to clear his lottery winnings.
The mastermind behind that scam is reported to be an 18-year-old male, who had scammed the American citizen out of US$30,000 within a year.
Corporal Watson pointed out that in employing the method of transporting proceeds from the lotto scam through the airport, the fraudsters ensure that the couriers limit the amount being transported to within the US$10,000 threshold, which does not require compulsory declaration.
"By using the victims, they (scammers) can receive larger sums of money than through the money remittance services. So we find that most of the elderly persons (used by the scammers) coming through the ports are carrying between US$9,000 and US$9,500 at a time. They (scammers) understand, so they always encourage their victims not to take in excess of the US$10,000 threshold," the lotto scam task force spokesman argued.
In the meantime, in a bid to thwart the emerging trend by scammers who lure unsuspecting elderly United States citizens to the island to deliver large stash of cash, the Lottery Scam Task Force carried out four days of co-ordinated, intelligence-driven operations in the four parishes — Westmoreland, Hanover, St James and Trelawny — across the Police Area One Division between Monday and Friday, last week.
Forty-two of the 78 persons arrested by the Lottery Scam Task Force during the operations have since been charged with breaches of the Law Reform (Fraudulent Transactions) (Special Provisions) Act.
The Lottery Scam Task Force was assisted by personnel from Street Crime Units, Fugitive Apprehension and Proactive Investigation Teams within Area One and members of the Jamaica Defence Force.
The operations also resulted in the seizure of nine motor vehicles, several computers, cellular phones along with other high-end electronic devices, thousands of identity information for persons living overseas and JA$500,000 from a total of 53 locations in the four parishes.