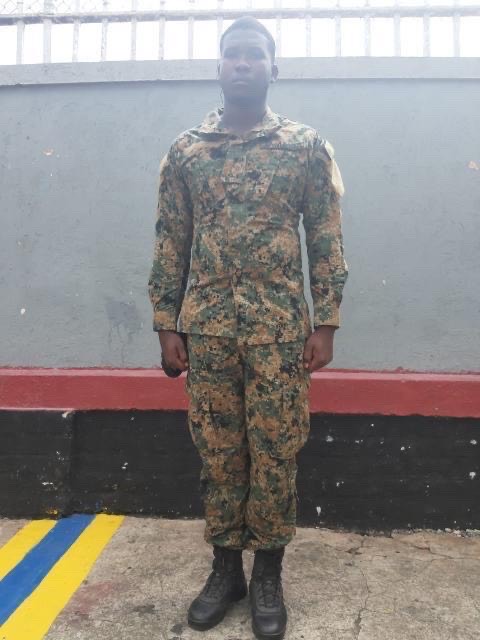 Intruder/Impersonation of Soldier
On Mon 1 Nov 21 at approximately 1130 hrs, JDF/29140 Cpl LEWIS, A of 'B' Coy, 1 JR stated that he saw an unknown male in the lobby area at 'A'/'B' Coy Building, 1 JR, Lathbury Barracks, Up Park Camp. Cpl LEWIS stated that he approached the unknown male because he looked familiar and enquired from him if he was a soldier. Cpl LEWIS also stated that the unknown told him that he was a soldier employed at 3 JR. Cpl LEWIS stated that he then escorted the unknown male (later identified as Mr Sheavoghn GRIFFITHS (Ex-JNSC/33080 Pte (NS) GRIFFITHS, S of JNSC Intake 2019/02)) to the CSM (JDF/25746 SSgt WILLIAMS, S (A/CSM)) 'B' Coy 1 JR office.
Actions Taken
Ex-Pte (NS) GRIFFITHS was taken to the 1JR Guardroom and Handed over to the Military Police.
During an interview, Ex-Pte (NS) GRIFFITHS told the MP that he gained access to UPC via Cannon Ball Gate dressed in civil attire (black shirt, black pants and grey shoes) at approximately 0900 hrs on Mon