Officials here say a Queens, New York man who hopped on a plane to Jamaica hours after fatally shooting a rival was nabbed the moment he returned to the city.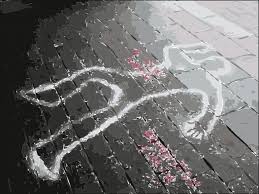 Dwayne Wright, 29, was charged with murder after he reportedly shot 24-year-old Lameak Williams in the chest and leg on 122nd Ave. and Grayson St. in St. Albans, Queens, on May 19.
Wright was arrested Thursday at John F. Kennedy International Airport in New York after arriving from Jamaica.
According to Queens District Attorney, Wright told cops he jetted off to the island just hours after the incident that led to the death of Williams.