Today, Jomo Simms would have celebrated his 34th birthday with family and friends, In fact, he had already started making preparations but his plans were cut short after he was shot dead in downtown Kingston.
Simms, a mason of Johns Lane, Kingston, was shot in his neck and chin at the intersection of Law and East streets — metres away from his home — about 2:00 pm last Sunday.
According to police reports, Simms was sitting at the intersection on Sunday when a gunman walked up to him, shot him twice, then jumped into a waiting car and escaped.
Simms was rushed to the Kingston Public Hospital where he was pronounced dead.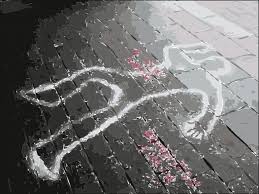 When the Jamaica Observer visited Simms' home on Sunday, his family and friends wept openly with some expressing anger, while others tried to drown their sorrow in alcohol.
One of Simms' older sisters, Tina, who had rushed to his home after hearing the news of his demise, said that it was the last phone call she had expected to receive.
She and others questioned why someone would harm Simms.
"Of the seven of us, he is the most peaceful one. He is the peacemaker," she insisted.
According to her, she was not aware of her brother being involved in any disputes or anything negative.
"It's just a senseless act of violence," she said. "If anybody deserves to die, not my brother, not him, not this way. And the sad part is, it is always the innocent ones. This violence needs to stop," she declared.
Tina recalled speaking to her brother the day before and said he was making plans to celebrate his birthday.
"We would have celebrated the way we normally do, with everyone gathering, drinking and reminiscing, except now we will be gathering under different circumstances," she said.
One man, who was standing among the group that had gathered outside Simms' home, said: "Jah know, him just win Pick 4 and buy up a heap a fish and chicken to celebrate him birthday."
Simms' only child, a 14-year-old girl, was too overwhelmed with grief to speak.
The matter is being investigated by detectives at the Kingston Central Police Station.