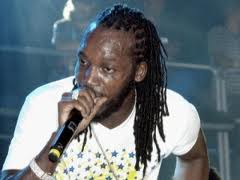 MEMBER of Parliament Paul Buchanan has expressed disappointment at a lawsuit filed by entertainer Mavado over a house that he was contracted to construct on behalf of the dancehall artiste.
At same time, Buchanan, who is a developer, told the Jamaica Observer that he will be pushing to hand over the title and the four-storey house in Norbrook, St Andrew, to the entertainer within three months' time.
Buchanan, who gave the Observer a tour of the house yesterday, said that the only things preventing the handing-over of the house is an incomplete retaining wall, instalment of a sewer system, and completion of a driveway.
"Going to work this out amicable, because it's not like the house isn't built," said Buchanan who is a member of the ruling People's National Party. "I will be talking to Mavado to work out the matter."
Mavado, whose given name is David Brooks, through his attorney Tamika Harris, filed suit in the Supreme Court claiming breach of contract regarding the house which was set to be completed by December 2010.
The attorney also sought damages for breach of contract and interest.
Yesterday, Buchanan alleged that the artiste has some obligations he needs to meet, but said he's willing to resolve the matter.
He explained, too, that the work had taken this long to complete because he didn't undertake the project, which include several other units, through a loan from the bank.
"There is not an issue for him to get his title," Buchanan reiterated.