Investigators attached to the St. Andrew North police division have commenced a probe into circumstances surrounding the shooting of the son of dancehall artiste Mavado.
The teenage son of the dancehall superstar remains hospitalised following the incident which reportedly took place a week and a half ago in Cassava Piece, St. Andrew.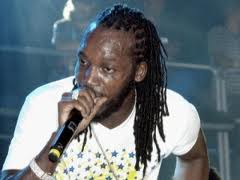 "What we are able to say is that the police have information that he received a gunshot wound and they were able to verify. They have not received an official report from him as he is undergoing treatment, so as soon as he is able to speak to us. … However, we are investigating the matter," Superintendent Stephanie Lindsay said.
"The information we have is that he is the son of Mavado and the incident happened in Cassava Piece," added the superintendent, who heads the Constabulary Communication Unit (CCU).