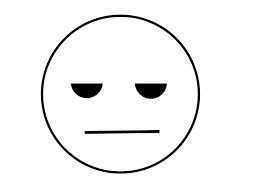 Shocked mom finds dead foetus in bag
Treated for miscarriage at hospital…
Less than 12 hours after suffering a miscarriage, 23-year-old Tahia Jordan was horrified to discover the foetus in a bag which she had brought home from the Port of Spain General Hospital.
Police reported on Wednesday, Jordan, of Trou Macaque, Laventille, was at her workplace, along Sweet Briar Road, St Clair, when at about 11 a.m., she began experiencing sharp pains, followed by blood running down her legs.
She was rushed to the Port of Spain General Hospital where she was giv­en immediate medical attention. It was here she discovered, unknown to her, she was five months pregnant, and her body was aborting her child. She suffered the miscarriage in the Casualty Ward at the hospital.
Jordan was then treated by doctors at the hospital, and yesterday morning, she was allowed to leave.
However, before she did so, it was alleged two bags had been placed on her bed, and a nurse had told Jordan's boyfriend that both bags belonged to the young woman.
Still saddened over the loss of her son, neither Jordan nor her boyfriend looked into either of the bags when they took them home.
The Express was told that yester­day morning, Jordan's mother was washing clothes at the home, and the 23-year-old decided to hand her mother her work clothes to wash.
It was at this point, Jordan opened both bags and made the horrific discovery.
The police were notified, and a par­ty of officers from the Besson Street Police Station visited the scene.
Jordan told reporters yesterday she "totally freaked out" when she saw the foetus and she didn't have the words to properly express how she was feeling.
"I experienced some severe pains in work and I was taken to the hospital. It was there that I was told that I was pregnant and that my body was aborting the child.
"A doctor removed the foetus from my body and asked if I want­ed to see it, and I said yes. I then realised it was a boy. They then took the foetus away along with my bloody clothes, and that was that.
"Later, a nurse returned with two bags and said this was mine. I asked if my boyfriend could come in and take the bags for me, and they said okay. So he talk to them, and we walked out with both bags.
"It was only when I come home and my mother was washing clothes that I had chance to open it, and I found the foetus was inside one of the bags. I just don't know to handle this. I just don't know. This is madness," Jordan said.
Jordan's mother, who asked not to be identified by name, explained this was Jordan's third pregnancy and second miscarriage. However, she noted she believed the hospital should acknow­ledge they committed negligent acts.
"I don't think it is a matter of spite. It was just a case of negligence that led to this. My daughter has been crying non-stop since the incident and is very shaken up over the whole thing.
"The entire incident is ridiculous and the hospital needs to be more careful and responsible in their actions," Jordan's mother said.