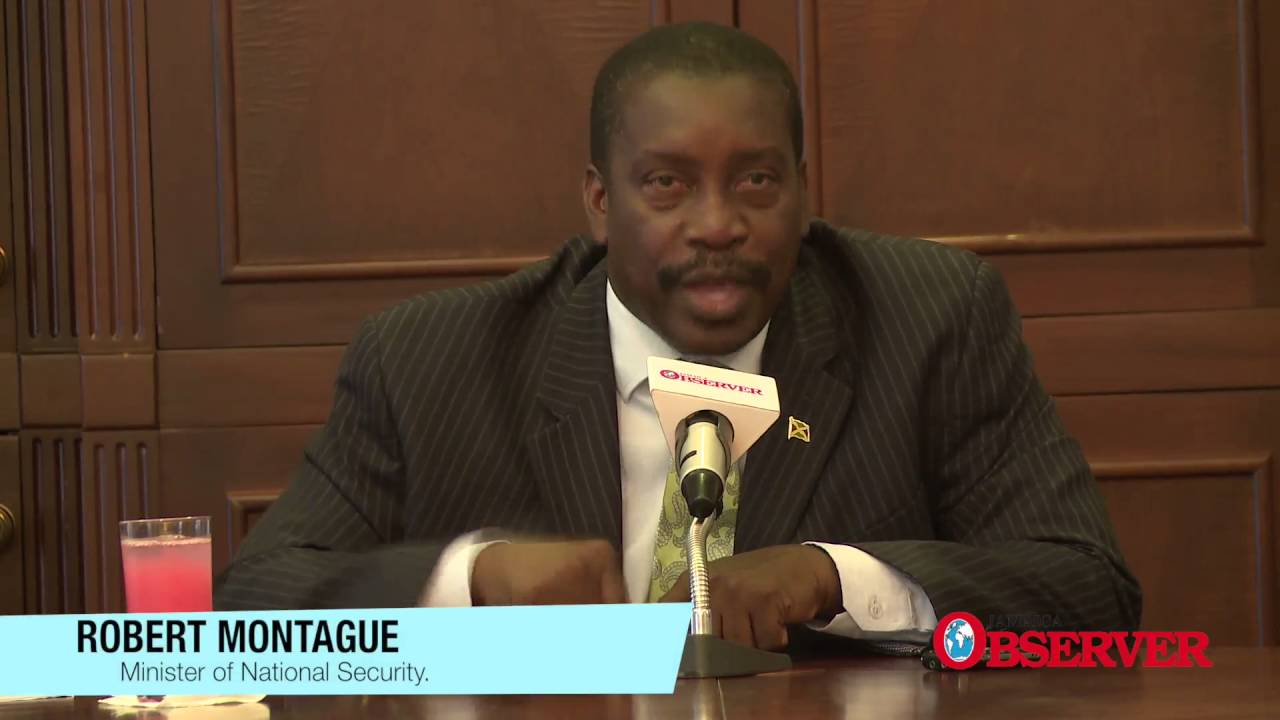 Minister of National Security Robert Montague says he believes that people who are sentenced to serve time at hard labour should do just that.
With the Department of Correctional Services under the purview of his portfolio, Montague told reporters and editors at the Jamaica Observer Monday Exchange today that people who are incarcerated should also be reformed.

"Prisoners shouldn't be sitting down in facilities watching television, eating three square meals per day, and planning what they will do when they get out," Montague said.
"Hard labour means hard labour" he stressed:
He explained that a prisoner is incarcerated after being an aberration to society and as such they should contribute to society.
"After you are an aberration to society, we take you in, you cannot sit down and expect taxpayers to take care of you," he charged.
The minister said, in this regard, at one prison, inmates must provide their own breakfast one day per week.
He said the initiative has prisoners rearing hens for egg production and growing callaloo, and he hopes that this programme will be expanded with them providing other meals for themselves.
"You did something wrong and you are in prison and prison means prison, and hard labour means hard labour — so they have to work. They have to contribute to society," the minister stressed.