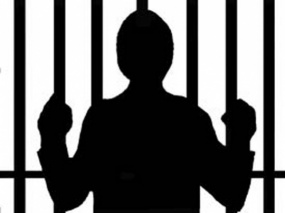 KINGSTON, Jamaica — One of two men caught on surveillance camera in the murder of a businessman on Maxfield Avenue, Kingston on Tuesday, April 1, has been apprehended and charged.
Forty-two-year-old John Jarrett, otherwise called 'Tucker' of Balcombe Drive, Kingston 11 was slapped with charges of murder, conspiracy to murder, robbery with aggravation and illegal possession of firearm for the shooting death of 41-year-old Robert Mendez of a St Catherine address, a release from the Corporate Communications Unit said.
Reports from the Half Way Tree Police are that about 8:15 am on April 1, two men posing as customers entered Mendez' office at a car mart and proceeded to engage him in conversation.
Shortly after, explosions were heard and the police alerted. On their arrival, Mendez was seen crouched in his office chair with several gunshot wounds, the police said. He was taken to hospital where he was pronounced dead.
Subsequent investigations led to the arrest of Jarrett who is set to appear in the Half Way Tree Resident Magistrate's Court on Tuesday, July 15.
The Police are asking anyone with information that will assist them in the apprehension of the second man, or anyone else who may be involved in the murder of Mendez, to contact the Half Way Tree Police at 926-2551, Police 119 emergency number or the nearest police station.