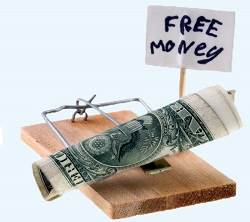 Pittsburgh residents urged to block calls from Jamaican area code
KINGSTON, Jamaica – Residents in sections of Pittsburgh, USA have been warned to beware of a telephone scam believed to be based in Jamaica and are being urged to block the 876 area code.
The warning came from the District Attorney for Allegheny County Stephen Zappala, who said the callers claim to work for a legitimate sweepstakes firm — Publisher's Clearing House — and tell residents they've won a prize but must first send a check to cover processing fees.
According to reports in the US press Zappala says the callers have targeted residents of Whitehall Borough and South Fayette Townships in recent days, and that IDs have indicated the calls are being placed from Jamaica's 876 area code.
Zappala says residents should always refuse to send money when they're contacted by phone about any sweepstakes prize or similar offer.
Residents have been told to avoid the calls altogether by having their phone company block any calls from the Jamaican area code.
Meanwhile, in Jamaica, the Lottery Scam Task Force is reporting several arrests during a two-day multi-agency operation in the western end of the island.
The Jamaica Lottery Scam Task Force just this week announced the arrests of 41 suspected scammers.