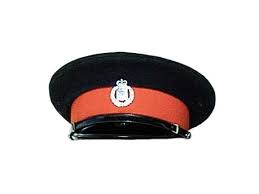 police constable accused of stealing US$410 from the purse of a foreigner at the Norman Manley International Airport in Kingston was granted bail in the sum of $300,000.
The accused, Moses Sutherland — who is assigned to the National Investigative Bureau — was offered bail last week Wednesday by Senior Magistrate Judith Pusey following a successful application by his attorney, Valerie-Neita Robertson.
The attorney told the court that her client had an unblemished record and had surrendered himself to the police.
Sutherland was granted bail on a charge of simple larceny on condition that he surrenders his travel document and report to the Greater Portmore Police Station every Wednesday. A stop order was also placed on him at the island's ports.
According to court documents, on April 3 last year the complainant arrived at the airport and reportedly lost a black pouch with documents and cash after clearing Customs.
An unattended bag was allegedly seen in the arrival area and police personnel from NIB were called to investigate.
The items in the luggage were reportedly checked and recorded by Sutherland, in the presence of other police, before Sutherland allegedly left with the pouch.
Later, the complainant returned to the airport, reported that his pouch was missing and was told that it was found and left at a security post.
However, it is alleged that the complainant, on retrieving the pouch, found that cash totalling US$410 was missing from a white envelope in which it was placed.
A case file was prepared and sent to the director of public prosecutions who later ruled that Sutherland should be charged.
However, Sutherland, in the court documents, maintains that he is innocent and insisted that he did not see or handle any white envelope.
The matter has been set for trial on June 11.