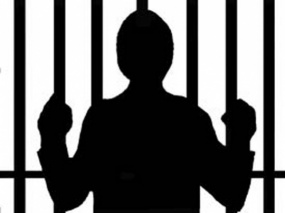 Prisoners at the St Catherine Adult Correctional Centre are now manufacturing a product called Sweet Potato Skin Whitening Lotion, and according to Senior Superintendent Herbert McFarlane, who heads the facility, it is "selling like hot bread."
"It helps with discolouration. If you have discolouration, it's a lotion that would helps to enhance the skin to make it look better. When people come here and see the products, they get excited" McFarlane told THE STAR.
The $400 lotion is among a number of items, such as shampoos, conditioners, pickled peppers, jams, jellies, and cake mixes, that are being manufactured by members of the prison's 4H Club, which has been in existence since January 2015.
McFarlane noted that he was not surprised when the inmates came up with the idea for the Sweet Potato Skin Whitening lotion, as they are very creative.
"One year they had a theme to make things from cashew and you would be surprised to see how many things they make from it, even cashew tea bag."
wide scale
The products currently are available to the public when the facility has expos and when they participate in 4H Club exhibitions. However, they are not yet available for sale on a wide scale, as the inmates make all the products manually.
"We have about 300 inmates involved in the programme [4H Club], and what we try to do is equip them with skills, so that when they leave, they can find something out there to do and don't come back to prison," McFarlane explained, noting that persons have started businesses after leaving the prison.
Under the club, inmates are involved in a number of projects such as agro food processing, animal husbandry, aqua farming, wood craft, and computer design.
According to McFarlane, they have been doing well and have even won competitions at the Denbigh Agricultural Show.
He added that all the products are certified by the Scientific Research Council and the Bureau of Standards. In addition, inmates and officers who work there are certified by St Catherine Health Department.
Upon observing the ingredients of the lotion, dermatologist Dr Carol Burrell said she sees no red flags in using the product, which is made from sweet potatoes, mineral oil, xanthan gum, lanolin, glycerine, and water.
"I don't know what effect sweet potatoes have on the skin, but the other products are used for preservatives and softening agents, and are found in most lotions," she said.