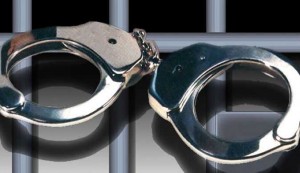 The United States Immigration and Customs Enforcement (ICE) agency says it has deported a Jamaican national wanted by law enforcement authorities in his country for murder.
ICE said that Donald Anthony Nash, 26, was escorted out of the United States Thursday by officers with ICE's Enforcement and Removal Operations (ERO).
It said Nash, who is affiliated with the Scare Dem Gang, was wanted for the alleged murder of Ricardo Kelly.
Kelly, also known as "Duke," was killed on March 10 allegedly by a group of individuals travelling in a vehicle as he was leaving the Denham Town police station in West Kingston.
ICE said on March 20, the US Coast Guard encountered Nash on board a 26-foot vessel attempting to enter the United States illegally.
It said Nash was detained, processed by Border Patrol and subsequently transferred to ICE custody for his removal.
"Removing Nash, a murder suspect in Jamaica, is a prime example of how ICE works closely with our international law enforcement partners to identify, locate and deport aliens who are wanted in their home countries for allegedly committing crimes," said Marc J Moore, field office director for ERO Miami.
"ERO prioritises the arrest and removal of convicted criminal aliens. As a result, our communities are safer and more secure," he added.