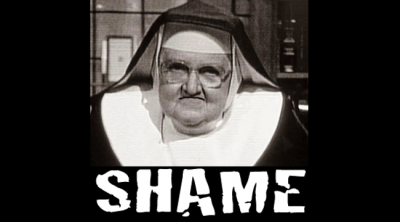 Should I leave my man for my cousin?
I need your advice. I am 20. One evening I was on a social-media site, texting one of my friends when a man texted me, saying, "Hello, cousin". I replied saying, "Hello".
I didn't know him but he explained who he was. He said he was my cousin from the United States. We talked all evening and night.
I started developing feelings for this man during the conversation. He told me how he felt about me and I told him how I felt about him.
We talk every evening when he comes from work and exchange naked and normal pictures. He told me he loves me and wants me to come to the United States, start a family and get married.
He sends me money but nowadays he is holding back and doesn't send unless it's for something important. I asked him why. He said he can't spend a lot on me and I have a boyfriend plus whenever women ask for things it turns him off. That is why he wants me to come to him and become an independent woman.
I didn't make a big fuss over it because my boyfriend gives me money. He sent me money to look after my passport and visa.
I don't know if this man wants me over there for different reasons because he doesn't give me time to think about it. He is just rushing things. I don't really know if he loves me but I love him.
He said when I come over he would show me his love. We are second cousins so I am thinking whether to go or not.
My boyfriend doesn't know about this man. I haven't told him. I don't know if he is cheating but he has some ways I don't like. He wants me to come off the phone by 9 p.m. while he is still on his.
If a person talks to me he wants to know everything. He doesn't want me to keep friends unless he likes the person. He watches me. I can't go anywhere and he doesn't want me to work.
Whenever I tell him I am going to move on, he says I can't unless I give him back all the money he has spent on me. I want to spend my own money. He would give me the world and do without but I don't like his ways.
I really really need your advice on whether to go to the man overseas, is my cousin, or stay with my boyfriend. I am confused.
I love my boyfriend and I don't want to leave him but I can't take his ways. I talk to him yet he still goes back and does the same thing. I am waiting on your response.
T.J.
Dear T.J.,
Have you ever heard anybody describe a woman as bad? I am sure you have. I am putting it to you now that you are a very bad woman.
You are shamefully bad and it is money that is turning you into a fool.
This man you met online has won you over by sending you money. You were not desperate. He describes himself as your cousin and you have spent so much of your time talking to this man, exposing yourself by sending him nude pictures.
You have no shame at all, none whatsoever. You have disgraced yourself, and your boyfriend should leave you. Suddenly you are finding everything bad to say about your boyfriend. I believe he has his faults but you tolerated him before meeting this immoral man who is doing everything in his power to get you to agree to go to North America.
I wonder if you know what you are doing? I would not be surprised if this man is not your cousin. He told you that you were but that means nothing. You have told him so much about yourself that he can get you to believe that, indeed, both of you are cousins. Even if it's a fact that both of you are cousins, shouldn't you be more careful with the type of relationship you are building with this man? Shame on you. Now that this man has got you where he wants you to be, he is not rolling the money on you anymore. This thing is a big game and if you don't stop your 'licky licky' attitude, you are going to get knocked.
Stay with your boyfriend right here in Jamaica and find yourself back to school.