Newcomer Don Andre, who recently stepped into the limelight thanks to his popular track Tom Cruise and the accompanying dance move, has snapped back at deejay Spice for comments she made during her performance on stage at Reggae Sumfest on Friday.
In a statement, Don Andre called out the artiste — whose given name is Grace Hamilton — noting his displeasure with what he calls insults hurled at him from the stage.
"Spice needs to leave me alone and work on getting an up-to-date number one song like Tom Cruise. Her last number one song was two years ago. Right now, she's working desperately in the streets for a song to hit like Tom Cruise… Spice needs to find back her gear, she's running out of steam," the statement read in part.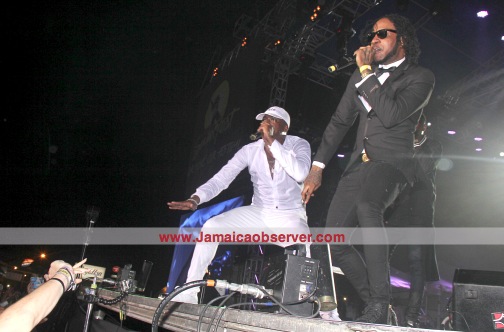 "Anywhere there is success, there is always a hater trying to stop it. Tom Cruise is in high rotation in several countries and the most popular dancehall move right now," it continued.
During her performance, Spice did a parody of the popular song in which she made fun of the dance moves hinting of its effeminate nature.