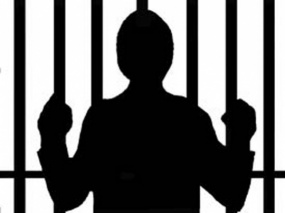 MONTEGO BAY, Jamaica — Forty-eight- year- old taxi-operator Ivan Taylor, 48, who was found guilty of the murder of Trinidadian school teacher Michelle Coudray-Greaves was sentenced to life imprisonment in the Montego Bay RM Court a short while ago.
Taylor will not become eligible for parole until after 30 years.
Coudray-Greaves went missing on June 2, 2012, two days after arriving in the island. Nine days later, her charred remains were discovered in a cane field in the Montego Bay area.
A post- mortem concluded that she died as a result of blows to the head, inflicted by a blunt instrument.
Taylor was subsequently arrested and charged for the death of the schoolteacher.
In May a 12-member jury after deliberating for more than three hours found him guilty of the charge.