Taxi driver beheaded in Trelawny
HAGUE, Trelawny —This community was last evening plunged into mourning following the grisly murder of a much-loved taxi operator who was beheaded at his home, allegedly by a mentally challenged man.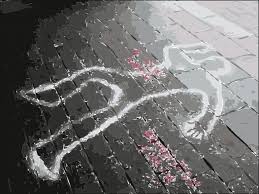 The deceased has been identified as Bruce Walters, believed to be in his 60s.
Police report that neighbours went to assist Walters, who was heard crying for help, at his home. But when they arrived they saw the blood-soaked body, minus the head, of the veteran taxi man lying beside his house.
The police, who were summoned, have commenced their search for Walters' head.
Meanwhile, irate residents set fire to the dwelling of a mentally challenged man from the community who is being fingered for the horrific murder.
— Horace Hines