Silly S*x Games – Jamaica Men Continuing To Put Their Lives At Risk To Boost 'Stamina'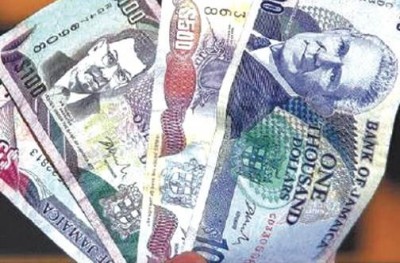 Scores of Jamaican males, including teenage boys, are continuing to put their lives at risk by taking s3xual stimulants which they do not need, despite dire warnings from medical personnel.
To compound the risk they face, these boys and men are not getting regular medical examinations.
"It's a cultural thing," Dr Hugh Wong, consultant emergency physician at the Kingston Public Hospital, told a Gleaner Editors' Forum last Friday.
According to Wong, the use of s3x-enhancement drugs is more of a fad than a necessity for many Jamaican males.
"Why would a 16-year-old boy need enhancers? He shouldn't be having the problem that a 50- or 60-year-old man is having," said Wong, as he noted that health problems such as diabetes that causes erectile dysfunction are not problems that a typical Jamaican teenager faces.
Wong noted that stimulants such as Viagra and Cialis are primarily intended for elderly men and persons with particular symptoms.
Many Jamaican males, who have no trouble getting an erection either on a one-off basis or regularly, are self-prescribing medications for the treatment of erectile dysfunction and impotence in men.
These medications, which should be prescribed by a doctor, work by increasing blood flow to the penis in order to help a man get and sustain an erection when he is s3xually aroused or stimulated.
Severe Lifestyle Illnesses
But with the drugs easily found on the black market locally, persons have been turning to them without visiting their doctors.
That could lead to other health problems, as Wong said that s3xual dysfunction often signals the onset of more severe lifestyle illnesses.
"No drug is without its problems, and any drug you use when it is not needed has its negative effects. Those types of drugs, the inhibitors, they cause the blood vessels to be dilated.
"If you are standing up and you take 100 milligrams of whatever the drug is, you run the risk of dilating the blood vessel and falling to the ground," said Wong.
He noted that these patients are often harder to treat at hospitals as certain medications can cause their blood pressure to fall further.
"Many of the older patients who have an erectile dysfunction problem, it's actually a sign of a vascular problem. The problem is with the blood flow to that area and it has affected the blood vessels.
"So you find that those persons have difficulty with blood flow to the heart, the brain, the kidney, and so on," consultant cardiologist at the Heart Foundation of Jamaica, Dr Marilyn Lawrence Wright, told Gleaner editors and reporters.
"If you are having those symptoms and you have to use Viagra, then maybe you need to come in and see if you have diabetes," added Wright.
The misuse of s3xual performance-enhancing drugs has long been a concern of local medical personnel but they remain readily available in several communities in Jamaica.
The customary blue-coloured Viagra and the yellowish brown Cialis are the favourites among young men, who claim that having tested the potency of these drugs they are delighted.
Medical doctors have repeatedly warned that these drugs are not designed to be like 's3x candies'.
A package of tiny white tablets called 'boom', 'gungu' or 'yana' is also a favourite of young men between 20 and 40, in the Corporate Area.
Sale outlets range from bars to corner shops, with the drugs selling for a low of $500 to a high of $1,800, the last time our news team checked.