US$3-m lawsuit filed against Dominica over J'can DJ's deportation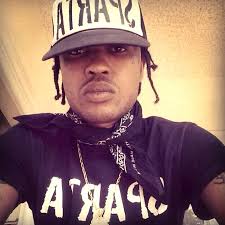 KINGSTON, Jamaica — A US$3 million lawsuit has been filed against the Government of Dominica over the cancellation of a 2014 concert caused by what is described as the "unlawful arrest, detention and deportation of Jamaican artiste Tommy Lee Sparta and his entourage without cause".
Cabral Douglas, the son of former Dominica Prime Minister Rosie Douglas, today disclosed in a release that he filed legal proceedings in the Caribbean Court of Justice (CCJ) on August 24.
"I am pleased to announce that formal legal proceedings have been commenced at the Trinidad based Caribbean Court of Justice (CCJ) against the Government of Dominica on my behalf. Article 222 of the Revised Treaty requires natural persons and corporations seeking the original jurisdiction of the court to seek special leave to be heard. So I have done that and the Government of Dominica has been served the relevant documents…" Douglas, a lawyer by profession, said in the release.
"So after a long winded and unsuccessful negotiation process, I look forward to the opportunity to prove my case in Trinidad," he added.
In February 2014 Douglas had contracted Tommy Lee, whose actual name is Leroy Russell, to perform at his privately owned entertainment venue in Dominica to mark the opening of Portsmouth carnival.
However, organizations, such as the Dominica Association of Evangelical Churches denounced the artiste's appearance saying his music glorifies Satan and promotes lawlessness and violence.
On his arrival in Dominica, Tommy Lee, 26, and his entourage were denied entry, detained and deported the following day. The government of Dominica said its action was based on the interest of public safety.