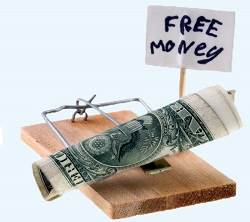 Toys 'R' Us? Try Toys 'R' Her.
A cashier at a Queens Toys 'R' Us scammed the superstore out of $56,000 worth of toys, clothes, electronics, games and baby goods, prosecutors said Thursday.
Shontia Jones, 24, abused her position to play Santa Claus for herself and placed more than 1,100 online orders with bogus coupon codes, and having her ill-gotten gains — including "Frozen" toys and Hot Wheels cars — sent to her and her sister's homes in Far Rockaway.
Jones "is accused of going on a virtual shopping spree in which she is alleged to have accessed the store's marketing system to create coupons and then order an array of merchandise — everything from baby formula to toys and games to clothing and video systems," said Queens District Attorney Richard Brown.
Jones allegedly placed the orders between June and December of this year with codes that customer service reps use for customers who are unhappy with their purchases.
The scam was uncovered when Toys 'R' Us noticed an unusually high amount of coupons being generated at its Rego Park store, prosecutors said.
About $45,000 worth of goods were shipped to Jones home, and $11,000 to her sister's, prosecutors said.
Jones, who has a two-year-old son, faces up to 15 years in prison if convicted.