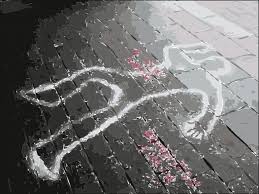 A teen was among two males were last evening shot dead in Central Village, St Catherine.
The police have identified them as 33-year-old Brian Johnson , a shopkeeper/ shopkeeper of Windsor Heights and 16-year-old Deandre Hurlington otherwise called Punkus of First Compound both in Central Village, St Catherine.
Reports are that about 4:30 pm, explosions were heard in the First Compound area and the Police were summoned. On arrival of the lawmen Johnson and Hurlington were seen with gunshot wounds lying on the roadway.
They were taken to hospital where they were pronounced dead.