The United States Department of Justice is reporting that a Florida resident has pleaded guilty for her role in a Jamaican-based fraudulent lottery scheme.
She is 33-year-old Cassandra Palmer.
Palmer reportedly pleaded guilty before US District Court Judge Marcia G Cooke in the Southern District of Florida to one count of conspiracy to commit mail and wire fraud in connection with a fraudulent lottery scheme.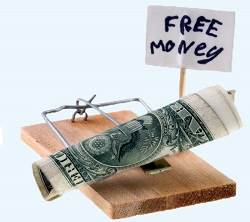 She faces a statutory maximum punishment of 20 years in prison, and a fine of US$250,000 or twice the gross gain or loss resulting from the offense. Also, Palmer must pay restitution to the victim. Her sentencing is scheduled for March 22, 2017.
"The Justice Department is committed to combatting international lottery fraud schemes preying on innocent Americans," said Principal Deputy Assistant Attorney General Benjamin C Mizer, head of the Justice Department's Civil Division. "The help of a co-conspirator in the United States makes it easier for these international fraud schemes to succeed. We will continue to investigate and often prosecute individuals residing in the United States or abroad when they commit fraud against Americans."
As part of her guilty plea, Palmer reportedly agreed that, had the case gone to trial, the United States would have proved the following facts beyond a reasonable doubt: In February 2014, a woman from Worcester County, Maryland, was contacted by an individual in Jamaica and told that she had won a multimillion-dollar lottery prize, and that in order to collect her lottery prize, she first had to pay taxes and fees.
The victim did not win a lottery prize and would not collect any winnings.
Palmer knew about the fraud scheme and agreed with her co-conspirator in Jamaica to participate in the scheme. Palmer participated in the fraudulent scheme in a number of ways. Among other things, she worked with her co-conspirator in Jamaica, to recruit a friend in Maryland to receive US$7,500 of the victim's money. She and her friend kept a portion of the money, and Palmer wire transferred the rest to her Jamaican co-conspirator, the US Justice Department stated.
The fraudulent scheme reportedly ended when law enforcement officials learned of the fraud.
Officials set up a sting, in which an undercover police officer posed as the victim and met Palmer's friend at a fast-food restaurant parking lot in Maryland. The purpose of the meeting was for the victim to hand over US$32,500 in cash to Palmer's friend in order for the victim to claim her purported lottery winnings., the Justice Department said.
Law enforcement reportedly arrested Palmer's friend on the spot, after she received US$32,500 in cash from the officer.
The Justice Department said Palmer's prosecution is part of its effort to work with federal and local law enforcement to combat fraudulent lottery schemes in Jamaica that prey on American citizens. According to the US Postal Inspection Service, Americans have lost tens of millions of dollars to fraudulent foreign lotteries.