UNDERSTANDING SPIRITUAL GIFT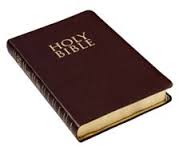 "And he himself gave some to be Apostles, some Prophets, some Evangelist, and some Pastors and some Teachers." (Ephesians 4:11)
Spiritual gifts are examples of what God chooses to do in and through his peoples. The spiritual gifts are diverse. Christians are to use their spiritual gifts for the benefit of the entire body of believers rather than for personal gain or gratification. The challenge for believers is to recognize and appreciate the gifts of one another as we work together in his service.
Instead of being bothered because everyone doesn't participate in our area of ministry, we should allow other believers to invest their time and energies in ministries that utilizes their spiritual gifts. In fact, we should encourage believers' to exercise their spiritual gifts and enjoy the diversity. Only then will we as body of believers' minister to our full potentials.
God distributes spiritual gifts as he sees fits. He alone has the wisdom to make such determination. Our responsibility is to value all believers' spiritual gifts and develop the gift(s) he has given us.
Consider the church activities in which you are involved. What motivated you to become involved in them? Are you utilizing your spiritual gift through these activities? If not, what changes do you need to make to use your gift in the ministry of your church? God wants to use all the spiritual gifts he bestowed on believers. God doesn't give gift without a purpose. God also does not give spiritual gifts for us to use for our personal whims. He gives them to be used as we serve him whole heartedly. Romans 12:6-8 is clear, "believers should find out what their spiritual gifts are and then get busy using them.
Prayer:
1 Oh God, let my spiritual gift manifest, let my spiritual gift be restored by the power of God, anything that the enemies have done to silence it be uprooted by fire in Jesus name.
2 Let every spiritual gift that is dead in my life, come alive, every destiny and glory that is dead come alive in Jesus name.
3 Chains of opposition, chains of stagnation over my life be destroyed in Jesus name.
Liberation Thought: I endeavor to use my spiritual gift for Gods purpose.
Further Reading: Romans 12:6-8, 1 Corinthians 12:8-10, 28-30,