Police Intensify Probe Into Sex Crimes Allegedly Involving 60-Year-Old Pastor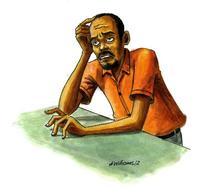 The St Elizabeth police have now opened a wider investigation into sex crimes allegedly perpetrated by a 60-year-old Moravian minister of religion.
The pastor was last night arrested and is now facing the possibility of rape and carnal abuse of a 15-year-old girl.
The police report that about 9 o'clock last night, a team was on patrol in a community near Black River when they observed a parked car that aroused their suspicion.
They went to investigate and reportedly found the pastor in a compromising position with the child.
He was immediately taken into police custody.
Police investigators spent several hours today questioning a parent of the child and other family members.
*NOTE: The police had earlier reported that the pastor was charged with rape and carnal abuse. However, they now say he has not yet been charged but will be soon.