Woman flees after 10 years of beating at the hands of her police boyfriend
Her 18-year relationship with a policeman saw Janet* being beaten on a regular basis, but it was the realisation that their son was also becoming abusive that finally forced her to pack up her things and flee to the United State this year.
Janet said her common-law husband started beating her eight years into their relationship, and it got worse during the latter years after he started having an affair with another member of the force.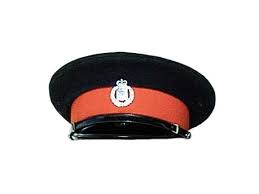 He constantly threatened to kill her, and on one occasion held a knife to her throat seemingly with the intention of carrying out his threat. But no matter how bad it became Janet never spoke much about the abuse.
"I was too embarrassed to report it. People are ready to judge you because they don't know your situation," said Janet.
According to Janet, although she worked near a police station, she feared going to report the abuse because she didn't want the information to get back to her husband.
"I remember I called somebody in St Catherine, a chaplain, and the man wanted me to give him the name of the policeman that is my son's father, and I didn't want to do that, and the chaplain was not willing to assist me in any way if I was not going to do that. And I was not willing to name him since I was still living at his house," she said.
FEAR OF SPEAKING OUT
"Nobody wants to talk about it (domestic violence) because of the stigma that is attached to it, and nobody wants to believe you because they are police, so that was one of the reasons why I didn't want to say anything to anybody and they take one another side," she pointed out.
Janet said they both went for counselling in a bid to mend their relationship, but that did very little to help the situation, because shortly after he hit her again.
"The lady (counsellor) said don't you ever put your hand on her, and the same evening, I was coming home, right in front of my son, him slap me across my face," she said.
Things got so bad with her son who witnessed the abuse that the Child Development Agency got involved and it was recommended that she take him to a psychologist. But after calling around, she realised that it was going to be a while before her son could receive counselling in the public sector.
"At 11 years old, his father and I were in an argument and his father ran out of the bathroom and boxed me, and my son grabbed him and fling him in the door and said 'don't you ever put your hand on my mommy again'," she recalled.
Janet said her abuser comes from an abusive home and she feels that this is what has contributed to his aggressive nature. She said his relatives have witnessed him abusing her on a few occasion, but it seemed everyone feared speaking up in her defence.
"Everybody is like, why you don't leave? Sometime you can't even get up and leave. I am one of the lucky ones," explained Janet from her new home several hundred miles away.
Just this week, a cop was charged after he allegedly abducted his ex-girlfriend for 10 days and tortured her because she ended the relationship with him. She was reportedly beaten and deprived of food during her confinement at the policeman's house, but eventually managed to escape after freeing herself.
There have also been several cases of murder-suicides involving members of the security forces.
Late last week, the Police High Command issued a release urging male and female spouses of members of the force who may be experiencing any type of physical or emotional abuse from their partners to report the matter to the police immediately.
Head of the Corporate Communications Unit, Super-intendent Stephanie Lindsay, told The Sunday Gleaner that domestic violence involving families of police personnel is a real issue, but argued that this is a societal problem.
According to Lindsay, the police have implemented an early-intervention system once any change in behaviour of a cop is noticed or reported.
"Depending on the severity of the situation, members may be removed from front-line operational duties and relieved of Jamaica Constabulary Force (JCF) issued or personally acquired firearms to prevent self-harm or harm to others," Lindsay told The Sunday Gleaner.
"Sometimes the spouse makes the report but does not want to make an official statement, they just want help. In that case, we first disarm the member and refer them to the Medical Services Branch where we have a team of professionals.
"If the spouse gives a statement, the matter goes through the court, as we have seen recently, but if not it goes to the Counselling Unit for various interventions. The spouse is also given counselling and support," added Lindsay.
FAMILY LIFE SEMINARS
In the meantime, chief chaplain for the force, Assistant Commissioner Gary Buddoo-Fletcher, said the Chaplaincy Services Branch intends to embark on a series of family life seminars, starting this month, for police officers.
He said the seminars will be held in collaboration with the Northern Caribbean University and will address issues such as domestic violence and conflict management.
"We have to continue the education [and] continue the sensitisation to say 'listen, there is a better way'. There are challenges, there is no perfect home, no perfect family, but when the challenges come to that point where you are not able to cope and you are not managing well as a family, seek professional help," said Buddoo-Fletcher.
He admitted that members of the force sometimes have a challenge making the transition from work to home, and some might be suffering from post-traumatic stress disorder, which creates problems for them at home.
Buddoo-Fletcher, who is a pastor, is encouraging spouses of police personnel who are being abused to contact the JCF Chaplaincy Services Branch. They can also contact the Medical Services Branch if they suspect their spouse is acting out of character.
*Name changed on request