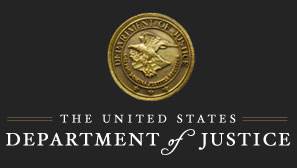 There is a warning about thieves posing as immigration officials trying to rip off undocumented immigrants.
City leaders say the scammers are asking them to hand over cash or they'll be immediately deported.
"People are nervous, scared to go out," one man said.
The 21-year-old man was born here, but his parents are here illegally. He fears for their future.
"Every time I get off work, I call them to make sure they got home," he said.
There is great anxiety in Woodside, Queens, where so many immigrants from so many different countries live side-by-side.
It's bad enough many of them fear deportation, but their vulnerability is making them easy prey.
"He gave them all his cash, $250," Councilman Jimmy Van Bramer said.
According Van Bramer, a man was walking in the neighborhood Monday afternoon when he was approached by four men who claimed to be immigration agents.
Eyewitness News is told they demanded all his cash or said he would be arrested.
"If someone is a victim of fraud, they need to report it right away so we can get the person who did this to them and stop them from victimizing others," Mayor Bill de Blasio said.
The men apparently wore Immigration and Customs Enforcement jackets.
A quick browse on the internet shows how cheap and easy it is to buy official looking merchandise, including badges.
"This is a place for immigrants. Terrible. Really bad," a man said.
In the last week, federal agents have arrested almost 700 immigrants nationwide claiming they are criminals who need to be deported.
Many in New York are worried they will be caught up in a raid. Monday's victim is now too afraid to contact the police.
New York City is actually a sanctuary city which means if a victim reports a crime, the police are not allowed to ask about immigration status nor report them to federal agents.
ICE says:
– If members of the community are approached by someone purporting to be a federal immigration officer, they should respectfully request to see the person's badge and credentials.
– If the individual is unable to present a badge and credentials it should raise a red flag. People should also be suspicious if the "officer" demands money or if he/she detains someone and refuses to disclose where they are being taken.
– If members of the community suspect they've been contacted by an "impostor" immigration officer, they should report the encounter immediately to local law enforcement and/or call ICE's 24-hour toll free tip line at 1-866-DHS-2-ICE.