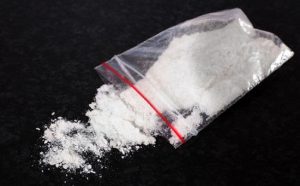 KINGSTON, Jamaica — A woman who said she attempted to smuggle cocaine out of the island to finance her mother's breast cancer treatment, has pleaded guilty to the crime.
She's to be sentenced in the Corporate Area Resident Magistrate's Court on Wednesday.
Sherica Graham, 23, of an Oakland Drive address in Kingston, on Friday pleaded guilty to charges of attempting to export cocaine, possession of cocaine, dealing in cocaine and conspiracy to export cocaine.
Graham allegedly attempted to smuggle 13 ounces of cocaine out of the island on April 7, but was busted before boarding a flight to Fort Lauderdale, Florida.
The substance was allegedly found between her legs.
She said she needed the money that she would have received to aid her mother, who had recently been diagnosed with breast cancer.
She was remanded for sentencing.