Doctors at the Cornwall Regional Hospital were yesterday trying to save the life of a five-month- old baby who was shot in the abdomen during a gun attack, which left her mother dead.
The dead woman was identified as 20-year-old Alexia Brown, who resided at Farm Heights here in St James.
According to the police, Brown was returning home about 8:45 yesterday morning after putting her four-year-old child on a taxi to go to school .
As she was heading back towards her home, clutching her infant child in her arms, she was attacked by an armed man who alighted from a motor car and started firing shots.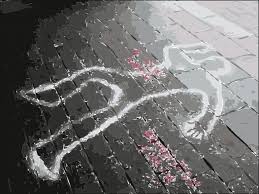 Brown, after receiving a bullet wound, fell to the ground while holding on to her baby. She died on the spot and the child, who was still holding on to her as she lay dead, was immediately taken to hospital after it was discovered that she was bleeding at the abdomen from a bullet wound.
A source told the
Jamaica Observer that Brown was an eyewitness in a murder case, but did not accept witness protection which was offered to her.
Speaking to reporters at the Freeport Police Station yesterday afternoon, Commander for the St James Division Senior Superintendent Marlon Nesbeth said that investigators were following different leads in their probe.
He disclosed that the wounded child's father was shot and wounded in the Rose Height's section of the parish 10 days ago, while the father of Brown's four- year -old child was shot and killed last year by gunmen. It was not clear, however, if it was that murder that she had reportedly witnessed.
Residents of Farm Heights were tight-lipped about yesterday's shooting, but SSP Nesbeth appealed to people who can assist the police with their investigations to come forward with any information they might have to help bring the killer to justice.
"We the police are resolute to bring them to justice. We will be getting them," Nesbeth said.
Said the police superintendent: "[It is] a very gruesome, heinous act. This just goes to show how heartless criminals traversing St James are. They prey on the vulnerable, the weak and in this case a woman."