Evil HIV+ man on the run…deliberately infected Mutare women
A Mutare man, Liberty Sithole (27) is alleged to be on a HIV infection spree, with one of his alleged victims making a police report last Thursday.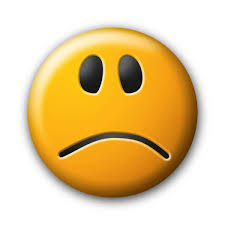 Police confirmed receiving a report from one of the victims (name withheld) last Thursday.
Manica Post reported that the crime reference number was given as MCRRB2754690 and Sithole is still at large after bolting from a meeting where some of his alleged victims had approached the Member of National Assembly for Dangamvura-Chikanga, Cde Isau Mupfumi, for a solution last Wednesday night.
Sithole is alleged to have lied that he was hard-pressed to relieve himself when he realised that police had arrived to pick him up. He allegedly disappeared in the darkness before scaling a precast wall.
Deputy Manicaland provincial police spokesperson Assistant Inspector Luxson Chananda confirmed receipt of the report and said a manhunt for Sithole had been launched as he has been on the run since last Wednesday night.
"I can confirm that we are investigating the case and we are keen to interview Sithole over the case of deliberate HIV infection reported last week," said Asst Insp Chananda.
Mupfumi also confirmed that a meeting between some of the parties involved in the case was held at his offices, but had to be adjourned after Sithole bolted from the meeting.
"I only convened the meeting after being approached as the legislator for Dangamvura-Chikanga constituency because the people involved are from that area. I wanted to get to the bottom of the matter and find a lasting solution, but Sithole had other ideas and ran away before finalising the issue. We had also called in the police to assist since the issue was criminal. There was no intimidation during the meeting and every party volunteered to give information," said Mupfumi.
Section 79 (1) (b) of the Criminal Codification and Reform Act criminalises wilful infection.
It reads: "Any person who; realising that there is a real risk or possibility that he or she is infected with HIV; intentionally does anything or permits the doing of anything, which he or she knows will infect, or does anything which he or she realises involves a real risk or possibility of infecting another person with HIV, shall be guilty of deliberate transmission of HIV, whether or not he or she is married to that other person, and shall be liable to imprisonment for a period not exceeding twenty years . . ."
In her own written statement, the woman who claimed to have been infected with HIV by Sithole, a copy of which this paper has in possession, stated that Sithole had concealed his HIV status to her and only discovered that he had gone for HIV testing with another Dangamvura lady where they tested positive.
She said she had been dating Sithole since March 2014.
"I fell pregnant in October 2014, but we could not get married because his parents could not accept me (sic). In 2016 I fell pregnant in January and I went for HIV tests. I tested positive. I had a miscarriage on April 10, 2016. I called him to bring money for Evac, but he denied (sic). I borrowed money to pay the hospital bills. He called me to collect money (sic), but it wasn't the full amount we had agreed to.
"So I took his phone and I discovered (sic) he was in a relationship with a married woman (name supplied, but withheld). I then contacted the married woman's husband. Liberty had since denied that he is HIV positive. But later on, I discovered that he had gone for testing with another girl from Dangamvura," wrote the woman.
Investigations by this publication revealed that Sithole was also dating married women, with one of his lovers' husband demanding $5 000 from him as compensation for having