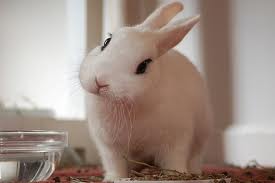 Baboon urine' sex enhancer flood Zimbabwe streets
Baboon urine, believed to be a key ingredient in a love portion meant to keep a husband faithful to his wife, has found its way into Harare.
The 'sacred' love potion is reportedly found in selected parts of Matabeleland regions, with Victoria Falls being the prime source of the 'on demand' animal excretion.
The Zimbabwe Mail revealed that 'baboon urine' is now commonplace in the streets of Harare, with the main vendor notably located at corner Sam Nujoma and Hebert Chitepo, among other various places.
The love potion, or libido enhancement herb is selling like hot cakes, with women jostling to buy the new 'precious liquid'.
Women interviewed said baboon urine was the essential potion able to make husbands stay at home.
"I heard people say that baboon urine is the most effective love portion a woman can use to possess his husband. I have not used it myself but l think it is effective," said a Harare woman, Chido Maramba.
Maramba was one of the women who had stopped by the vendor for an explanation on how the urine works, as well as how it is administered.
According to a vendor who preferred anonymity, the baboon urine effectually tames the male counterpart so that he no longer ventures into unknown territories, hoping from one bed to another.
"The baboon is known for urinating only in one spot and hardly forgets that place.
"Consequently, a potion containing baboon urine is meant to make married men stick to their wives and never think about other women," he said.
Asked how he gets the urine since it is not easy to see where the baboons urinate, the vendor appeared unwilling to shed more light on the source of the urine.
"Most of the urine comes from troops roaming the Victoria Falls tourist resort. There are many baboons there and my boys know how to access the urine." he said.
lt is, however, believed that people scoop the soil on which the baboon would have urinated. Water is then poured into a container holding baboon urine soil. The liquid is sold to needy women who then apply on their private parts.
The vendor is said to pay his suppliers $10 for a two-litre baboon urine pot, which is later repackaged into small 200ml-bottles for re-sell at $2 each.
Medical experts and distributors of the product whose views The Zimbabwe Mail sought, attributed the rise in use of enhancement drugs among women, with some as young as 16, to the need for sexual gratification.
In a survey conducted by The Zimbabwe Mail, not only baboon urine is flooding the market but also a coffee brand meant to enhance performance in bed.
Some of the drugs reportedly contain yohimbine, an alkaloid obtained from the bark of a West African tree, which increases blood flow in humans.
Love potions, according to one sangoma, Sekuru Elisha Mugwisi from Mabvuku, have saved many marriages, including even those of white people. And, it was suggested, a love potion could keep couples closer through sexual satisfaction.
But Mugwisi was too quick to blast these so-called love portions, describing them as both unreliable and dangerous.
Local urologist Dr Alex Danso said prolonged use of certain sex enhancement drugs may impact negatively on sperm quality.
"There are also concerns that with widespread counterfeiting of drugs like Viagra, users may be exposed to potentially dangerous ingredients capable even of harming their reproductive health.
"Other risks associated with sex-enhancement drugs include cardiovascular diseases, hypertension, kidney failure, priapism, among many other side effects," he said.