A 25-year-old man has been sentenced to two years imprisonment by an Accra Circuit Court, Ghana, presided over by his Worship James K. Botah, for robbing his lover of her belongings after sex in a hotel at Tweneboah, Accra.
Mohammed Issah was sentenced on his own plea by the court, Daily Guide of Ghana reported last week.
The convict, who hails from Tamale, lures his women to a hotel, have sex with them after which he robs them of their valuables while they are resting, according to the police.
A police source told Daily Guide that Mohammed Issah meets victims on Facebook and establishes friendship with them.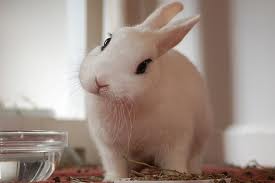 After chatting for a while, the convict, who usually claims to be a businessman and imports mobile phones from Canada and Germany, will then propose love to them. Later the convict would arrange for them to meet at a hotel and after sex he robs the women of their valuables and absconds, the source said.
Mohammed was about to use the same means to rob another victim when one of his victims, who had reported him earlier to the police, caused his arrest.
The complainant in the case (name withheld) said she met the suspect on Facebook three months ago and they became friends.
On June 24, 2016, she said Mohammed requested that they meet at a hotel located at Odorkor,Tweneboah.
We had fun when we met and slept together until the next morning at the hotel, she said.
Around 6:30am, the victim said she went to the bathroom to freshen up, and immediately Mohammed took her three mobile phones, which included a Samsung Grand 2, Sony Xperia, Mastercard and cash of GHcl50 from her bag.
She said Mohammed also locked her up in the hotel room and bolted with the key and items.
According to the victim, she raised an alarm which attracted the hotel management who rescued her with a duplicate key.
The victim later lodged a complaint with the Odor­kor Police.