I don't want her to leave me —Husband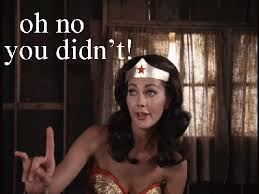 An Ile Tuntun Customary Court, Mapo, Ibadan, Oyo State, has dissolved the marriage between Mrs Biola Fatai and her husband, Ramoni. The plaintiff, Biola, told the court that she can no longer stay in the marriage again because her husband is irresponsible and also beats her constantly, which has on many occasions led to injury.
"My husband is not a responsible man. I'm the one who shoulder responsibilities in the house; I buy clothes and shoes for him, feed him, etc. He abandoned me in the house. At a time, I gave him money to rent a house but he refused. We've separated for about ten years," Biola recounted.
The woman presented series of evidence (photographs) of occasions (before they separated) when she was beaten by Ramoni and it led to her sustaining severe injuries even while she was pregnant.
The marriage is blessed with three children. One of them was present in the court as a witness. The girl told the court that they will not want to go and live with their father because he will not take care of them very well.
While responding to her wife's claims, Ramoni said: "Biola is my wife and I married her as a virgin about 16 years ago. I do not consent to the divorce because of my children. I love these children and I like the way she is taking care of them. I am begging her to come back home."
President of the court, Chief Agbaje Henry Olasunkanmi, asked Biola if she wished to reconsider her husband and accept his plea but she declined.
"There's nothing I can do about the divorce suit I have filled. I've seen another man to whom I want to get married. Aside this, I'm pregnant."
Having listened to both parties with evidence, the court ruled thus:
"The divorce of no dowry refund is granted forthwith. The defendant should pay N5, 000 to the court as feeding allowance of the children and should also take care of them on education and health grounds."