A 46-year-old man, Ogah Alexander, has told a Mararaba Upper Area Court in Nasarawa State that his wife Helen, disrespects and beats him to pulp.
The News Agency of Nigeria (NAN) reported that Alexander, of Aso C Mararaba, told the court that "my wife beats and disrespects me because I am deformed in one side of my hands".
He urged the court to dissolve his 13-year-old marriage to Helen contracted in 2003. The marriage is blessed with four children.
The petitioner said he once bought a car for his wife but he discovered that she gave the car to a pastor of a church called Ark of Dominion without his knowledge or consent.
"When I asked her about the car, she lied to me that she only packed it in the pastor's house.
"But surprisingly the pastor and his family came to my house in the car thinking I travelled.
"I came back from work one day and she told me that the pastor had an accident with the car and when I confronted her that I did not give the car to the pastor, she slapped me.
"I received the beating of my life from her for asking, to the extent that she grabbed my sex organ and tried to kill me," Alexander said.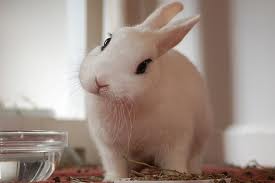 He also told the court that it had been over a year he last had intercourse with his wife because of the injury he sustained when she grabbed his sex organ.
"She has been going from one church to another and there was another pastor of a church called World Harvest Church who came to warn me to leave my wife for him.
"I was so angry that I had to send him away. Her parents are aware of the situation and all efforts made by them to settle our rift were unsuccessful.
"I am pleading with the court to separate us because I can no longer tolerate what my wife is doing to me, the marriage has broken down irretrievably," Alexander said.
Helen, however, was not in court in spite of the court's summon on her.
The presiding judge, Ibrahim Shekaru, adjourned the matter till September 2 and ordered that fresh summons be served on the respondents.