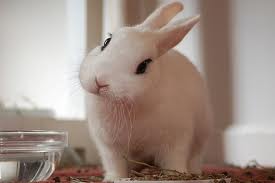 THERE is a joke about a man who works so hard that he barely has time for his five children. Indeed he works day and night, both during the weekdays and weekends. One day, however, he is sacked from this job. When he arrives in his home in the afternoon, he knocks on the door and his five-year-old daughter peeps through the window and yells, "Our mother said we should not open the door for strangers!"
Not many working parents in Lagos would consider this story funny. Many of those who spoke with Saturday Tribune confirm the increasing difficulty of keeping a job and being there for family in a city like Lagos.
For instance, before his retirement four years ago, Mr Charles Ajaduruonye, who worked in a bank in Lagos, struggled to spend time with his four children due to his hectic schedule.
"During the last lap of my banking experience, for two consecutive years, I was continuously out of the presence of my children. I was lodging in a guesthouse. I only reached home on Saturday night and left Monday morning, putting my jacket in the car boot. And when we had weekend seminars, I would not get home that week.
"For anyone who works in Lagos, the earliest you should leave home is 5 a.m. otherwise you won't meet up. So, the children are asleep while you leave in the morning, and should you encounter terrible traffic, especially on Mondays, before you get home between 9 p.m. and 10 p.m., they would have slept. You virtually see them on weekends, that is, if you don't have weekend assignment. Sundays are the only free days. But even on Sundays after church, you still need to go to family or club meetings or receive visitors.
"Of the 24 hours we have in a day, we work for virtually 12 hours. The other 12 hours (plus or minus) is to rest. But for working class people, especially those who work in Lagos, the maximum time they can spend with their family on a daily basis is between 8 p.m. and 11 p.m. So, out of the 24 hours, parents share two-three hours with their children – and that is if the children are grown-ups. If they are kids, before you return from work, they would have slept and they would be asleep when you leave for work the next morning."
No longer at ease
Yinka Ambali works as an editor in a publishing firm in Surulere. He has to content himself with the sleeping face of his daughter, his first child, who is only a few months old.
"For instance: I have just seen my daughter for the second time today," he told Saturday Tribune on Tuesday. "I have seen her twice today: first, when I was getting ready for work, at which time she was still sleeping; and second, when I got back from work, at which time she was getting ready to sleep.
"Once in a while, I do find time to go home during break. And that luxury is afforded by the fact that I live and work in Surulere. Now, imagine a parent who lives in Ikorodu and works in Victoria Island.
"More specifically to the point, most parents spend quality time with their children over the weekend. Not weekdays. No. Those who are engaged in highly demanding jobs find it even more difficult because official duties snatch their Saturday from their children once in a while.
Nollywood actress, Nkiru Umeh, said she had to learn to "run her home from anywhere in the world." Indeed, she explained how a parent can "be there without really being there."
"Yes, you can do it,'" she told Saturday Tribune in an interview. "I tell myself that every day. And I have been doing my best to keep everything together: being a wife, a mother and a career woman. I am not going to lie to you that it is easy, especially when you have to stay away for two weeks or even a month. I try to keep in touch. I run my home from anywhere I am in the world. I know what everyone eats at every particular time, whether I am there or not. I try to run my home in my absence."
Before he resigned from a private company to start a non-profit organisation, Mr Abiodun Oni, President of Slum Achievers Foundation, was virtually absent from home.
He said: "I used to wake up at 4 a.m. and return around 9 or 10 pm, considering the Third Mainland Bridge traffic. My children would have slept before I returned. Most times, I used to travel outside the State. It was very hectic and difficult to spend quality time with my family.
"But after I decided to follow my dreams, I resigned and focussed on my own things. Now I spend more time with them. They now know me better and love me more as I do them also.
"So, I believe it is still possible to spend quality time with one's children. It all depends on the proximity and how demanding your work is. But it is highly imperative that parents spend ample time with their children; their future depends on it."
Schools as dumping ground
Perhaps nothing more accentuates this problem than the upswing in the number of facilities that tend to the needs of children outside normal school hours.
A private school proprietor and chairman of the Association for Formidable Educational Development (AFED), Ebute-Metta Zone, Lagos, Deacon Omoyajowo Peter, admitted to Saturday Tribune that many school owners are cashing in on the situation by turning their schools into day care centres, even during holidays.
"An average parent who works for six hours or even 10 hours cannot put food on the table. Parents now have to do a lot of work. Parents have to work for twenty-four hours. Such parents do not have time for their children. Some of them may even stay away from home for three months – like those who work in maritime.
"Now let me talk about the schools – I even thought you would start from the closing time during the term. Ideally, a school is supposed to close at 2 p.m. but because of economic gain, these schools keep their students for such a long time that they get home around 6 p.m. It is wrong. If any school tells you that they are doing extra lessons, it is wrong; it is not part of the curriculum. Schools are only taking advantage of the fact that parents do not have time for their children; they (the schools) now feel they might as well take over the responsibilities of the parents. And most of them simply do it for the financial gains. According to the psychology of education, a child of less than 10 years old would have a concentration lifespan of only four hours to learn in a day. After three months of academic work, a child is supposed to rest for at least three weeks."
Ajaduruonye (quoted earlier) said schools would not be able to provide the kind of parental care every child needs. He urged the government and other employers to allow all categories of workers some free time, since the wellbeing of children in every society is a collective responsibility.
"The teachers are not supposed to train our children for us," he said. "The children are supposed to be trained by their parents. This is why cultism exists. Our children are looking to fill the fatherly vacuum with bad company. Children no longer get direct instruction and training from their fathers. It is not every woman that is emphatic to give instruction. They use persuasion most of the time. The instruction that will mould a child comes from the father. If a child in Lagos got about 20 per cent of such instructions from his father, he should be very grateful.
"Employers should allow parents, especially fathers, to enjoy their off days, and not fix meetings or give assignments. Secondly, they should allow nursing fathers and mothers to leave offices in time. They should not allow them to close late or do overtime so that they can have time with their children."
Quality vs. quantity
Dr Esther Akinsola is Associate Professor in the Department of Psychology, University of Lagos. According to her, even though it may be difficult for a working parent to spend as much time as they would have desired with their children, it is necessary to make the most of every moment.
"To start with, a child needs love, care, attention in terms of quality time and stimulation from both father and mother to have a balanced growth and development. It is not the length of time but the quality of time spent with a child that matters. When parents are not available to their children to interact with them, share and identify with their smiles and cries, mimic and play with them, the children feel neglected and abandoned. It can even make them feel unwanted.
"Having this kind of feeling for a long time can adversely affect the children concerned. Such children can become emotionally unstable, or angry, and the anger can make the child become aggressive towards his or her peers in school. The child can feel rejected by parents and compensate this by seeking acceptance from peers and engaging in deviant behaviour especially at the teenage level.
"An adult who harbours such feelings of neglect and abandonment may demonstrate impaired interpersonal relationship that lacks empathy, consideration for others, altruism, and can engage in sadistic behaviour by deriving pleasure in inflicting pain on others.
"The bottom line is that parents must create time out of their 'no time.' The time parents create may be weekends or trying to get back before they go to bed once or twice in a week. Also, when parents get back, they should visit their children's rooms, whisper in their ears and kiss them on their foreheads and say good night. Before parents leave in the morning, they should repeat what they did the night before. If parents can consciously do this a few times in a week, it will greatly help to generate the feeling of connectedness in the children."
Compromise
According to Moses Alabi, a marriage counsellor who speaks regularly on radio, the situation could become even more hopeless where both parents are equally busy. To resolve this impasse, he said, a compromise should be reached.
"For a child to be properly trained the parents must be involved. I am talking about physical, not virtual involvement. But when both of them do 9-5 jobs, it's going to have adverse effects on the character formation and the behavioural development of the children.
"Most children pick up role models from TV and from among their peers. It is hard to find a family where both parents are not working. My advice is that the parents can reach a compromise as to what kind of jobs to pick. One of the parents should take a job that allows him or her the opportunity of staying at home more. And because of the family situation, it might not be advisable to tell a woman, who earns more, to take a less paying and demanding job. The man can take up the role of the mother in the situation. The father should rise up to the occasion, take care of the kids, talk to them. It is not only about making them do their assignment, but also about having heart to heart talk, getting involved in their lives. Children need a lot of praise and encouragement to boost their self-esteem. Fathers are in a better position to do this. If you see any adult that has a low self-esteem, check somewhere in their growing up, you will see a father that did not do his job very well.
"Parents need to inspire their children. They need to talk to them a lot. Even when they aren't performing well, children need motivation, make them believe in themselves. All of these can be done, when the parents are available."
Devil vs. Blue sea
If it is for financial reasons that parents often take up jobs that eat into their time, then it must be true that busy parents are necessarily wealthier and better positioned to cater to the pecuniary needs of their children.
Akinsola (quoted earlier), however, disagrees: "The quality time that I am talking about cannot be bought with gifts or money. Even when parents bribe their children with money or gifts for their absence, it does not remove the psychological damage that their absence can cause. You hear utterances like this from teenagers or young people: 'My parents provide all I need, but they are never there for me.' This is a statement of psychological neglect and abandonment."
Stella Ben Orji is a 300-level student of History at the University of Lagos. Asked which she would prefer – rich but busy parents, or poor and available ones? – she answered:
"I will choose poor and available parents over rich, but busy, parents; because parents who are there for their children, who understand their emotional and basic needs, end up raising better children. Though they might not afford exotic things or everything you want, these parents' support you; and to me, attention is everything. Nothing really makes a child happier than when he or she knows that their parents are always there to offer counsel and direction.
"Compared to rich parents, who are too busy for their children, who may not even know when I have my period, who don't even know me very well, I will always choose a poor parent, who cares about me."
For Taiye Kolawole, a Kogi State University undergraduate whose parents live at Apapa, Lagos, it is a choice "between the devil and the deep blue sea," since money is just as important as moral guidance.
"Both situations are like being between the devil and deep blue sea," he said. "How can you have parents who are rich and they do not have time to spend with you? Spending time with a child is a whole lot more than just throwing money at that child. Psychologists have proven that being around a child gives the child a sense of belonging, because the first world that the child finds himself or herself is the family (in which the father and the mother play a great role). Modernity or complex human society is the devil that is now setting children and parents apart….
"On the other hand, no child would be praying that his or her parents would be poor and spend all the time with them. That child needs to be catered for and money is crucial in playing of that role."